FREE SHIPPING on all orders over $150
shipped to an address in the continental US.
Bus tours welcome!
Contact Charlotte
316-284-2547 or
Charlotte at Sew Natural dot Net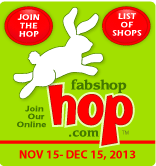 If you have questions, comments or suggestions, you can contact us by phone during store hours or by email using the form on the CONTACT page.
GIFT CERTIFICATES are always AVAILABLE in the store, by phone and on line.
Charlotte has 2 unique STORES IN NEWTON!
And one on the WEB!
Welcome to the web site of
CHARLOTTE'S
SEW NATURAL
Unique Fabric & Quilt Shop for 28 years!
Located on Main St.
in Historic DOWNTOWN Newton.
AND
CHARLOTTE'S BARGAIN FABRIC & STITCHERY
Sew Inexpensive Fabric,
DMC Floss & Stamped Needleart!
Located on I-135, 4 miles south of downtown Newton,
in the Chisholm Trail MALL.
And check out our CHRISTMAS SALE FABRICS!
Some can be found at each store, and all on the web. Click here.
PLAN TO SAVE ALL YEAR!
Become a MEMBER TODAY of
CHARLOTTE'S SHOPPER'S CLUB
Save 20% everyday on-line and in Newton!
Sign up to get our email newsletter!
Click here to see a list of archived newsletter.
SEW INEXPENSIVE FABRICS HERE: